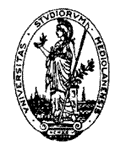 The Department of Economics, Business and Statistics of the University of Milan (Italy) founded in 1992, comprises now around 100 members among faculty members, doctoral students and research assistants.
The members of this Department contribute with high level teaching in several doctoral and graduate schools in Economics, Public Economics, Finance and Statistics and in the Masters on International Cooperation, Public Health Services, Environmental Economics and Policy.
The Department has an interdisciplinary orientation which allows for a rich set of research topics. The mainstream research areas are Economic Theory and Applications (international economics and finance, development economics, labour economics, public and welfare economics, macroeconomics and growth theory), Business, Marketing and Finance (business intelligence, knowledge management, geo-marketing, economics of the media, bank and finance systems, risk management) and Statistics and Mathematics (applied and theoretical statistics, experimental designs, data-mining and computational statistics, operational research, non smooth optimization, stochastic processes and dynamical systems).
The Milan Research Papers in Economics, Business and Statistics Series presents high quality, refereed contributions by our faculty members or external researchers focused on the main research stream of the Department. Every work is presented by a member of the Department and peer reviewed.